| | |
| --- | --- |
| Posted on October 7, 2013 at 10:40 AM | |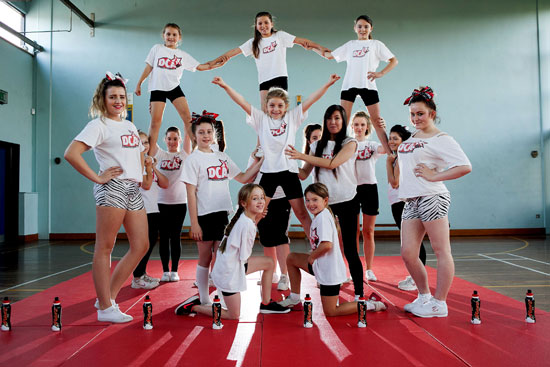 Deva Cheerleading Academy, based in Chester, is celebrating after receiving a £300 donation from the MARS Milk Fund.
Founded in 2009 the cheerleading academy now has 30 members ranging in age from seven to 24 years. Deva Cheerleading Academy runs weekly classes, where members learn a dynamic mix of cheer, dance, stunts and jumps.
Emma Ireland, head coach says: "Thanks to a successful recruitment drive this summer the academy has grown significantly. Whilst it is fantastic to see how popular the team has become, we are in need of more equipment, kit and most importantly, coaches to support our cheerleaders.
"With this donation from the MARS Milk Fund we can now pay for two of our senior cheerleaders to take their coaching qualifications improving the support we can provide the squad."
A recent survey conducted by MARS Milk revealed that despite seven out of ten of us starting the week with intention of spending at least two hours on our favourite sport or hobby, cost and tiredness invariably put paid to these plans.
The MARS Milk Fund was set up to help individuals, clubs and groups to try something new or simply to spend more time playing their favourite sport or hobby. The MARS Milk Fund, runs until October 6 2013 and has five £300 awards to donate each week.
The fund is open to residents of, and clubs and organisations based in the UK and Republic of Ireland only. Applicants must be 13 years or over and only one application will be accepted per person, club or organisation.
For more information visit http://www.marsmilk.com
Categories: Fundraising