| | |
| --- | --- |
| Posted on November 10, 2015 at 9:45 AM | |
We are celebrating after receiving a grant of £5000 from Awards for All. The grant has been put towards purchasing competition-standard foam cheerleading safety mats that the team can use to practice their award-winning routines.
Head coach, Emma Ireland, said "We have been practicing on mats supplied by our sports hall for the past few years, however the team has grown and their skills have developed to where we need more space to safely work on more difficult gymnastics and stunts. The new mats will give the team the ability to practice in a larger space, which is safely padded and prepare more thoroughly for competitions."
The new mats also give us the opportunity to allow more members into their classes, and will be open to new members until January.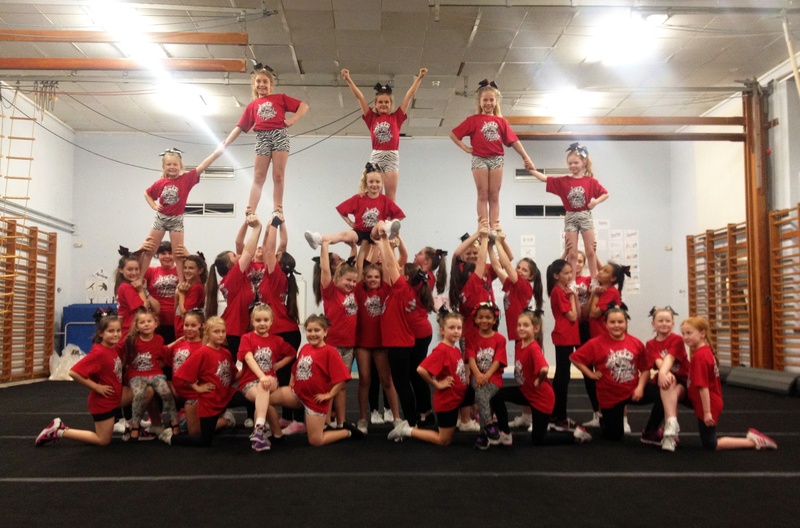 | | |
| --- | --- |
| Posted on October 14, 2014 at 9:30 AM | |
Our weekly classes are currently closed to new members while we prepare for our next competition, however we will be holding fortnightly taster sessions over the next few weeks for potential new members to come and have a go before joining the team.
If you are interested in joining us please come along to one of the dates!