| | |
| --- | --- |
| Posted on November 10, 2015 at 9:45 AM | |
We are celebrating after receiving a grant of £5000 from Awards for All. The grant has been put towards purchasing competition-standard foam cheerleading safety mats that the team can use to practice their award-winning routines.
Head coach, Emma Ireland, said "We have been practicing on mats supplied by our sports hall for the past few years, however the team has grown and their skills have developed to where we need more space to safely work on more difficult gymnastics and stunts. The new mats will give the team the ability to practice in a larger space, which is safely padded and prepare more thoroughly for competitions."
The new mats also give us the opportunity to allow more members into their classes, and will be open to new members until January.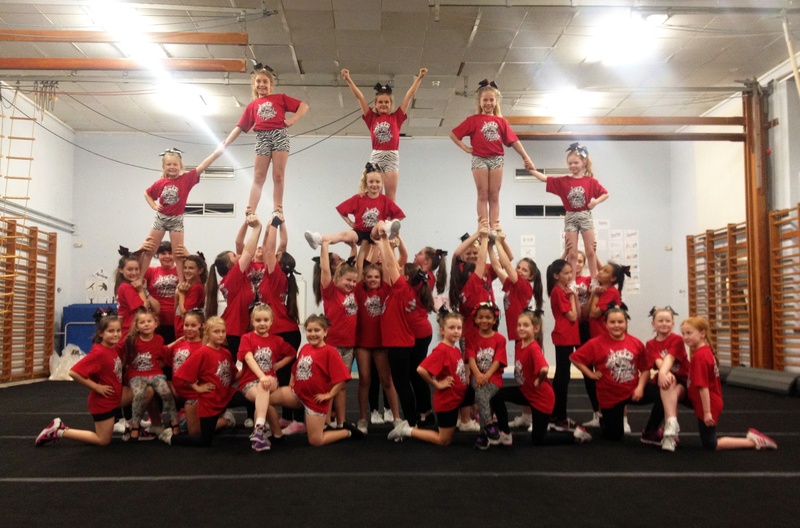 | | |
| --- | --- |
| Posted on October 7, 2013 at 10:40 AM | |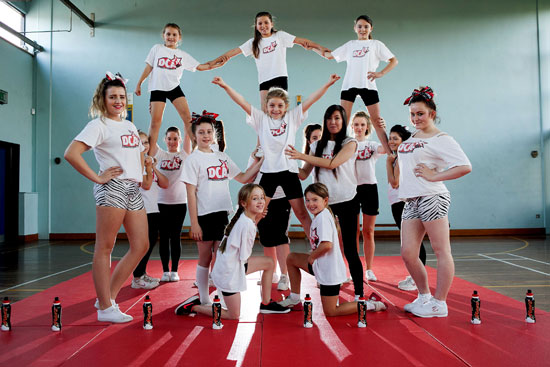 Deva Cheerleading Academy, based in Chester, is celebrating after receiving a £300 donation from the MARS Milk Fund.
Founded in 2009 the cheerleading academy now has 30 members ranging in age from seven to 24 years. Deva Cheerleading Academy runs weekly classes, where members learn a dynamic mix of cheer, dance, stunts and jumps.
Emma Ireland, head coach says: "Thanks to a successful recruitment drive this summer the academy has grown significantly. Whilst it is fantastic to see how popular the team has become, we are in need of more equipment, kit and most importantly, coaches to support our cheerleaders.
"With this donation from the MARS Milk Fund we can now pay for two of our senior cheerleaders to take their coaching qualifications improving the support we can provide the squad."
A recent survey conducted by MARS Milk revealed that despite seven out of ten of us starting the week with intention of spending at least two hours on our favourite sport or hobby, cost and tiredness invariably put paid to these plans.
The MARS Milk Fund was set up to help individuals, clubs and groups to try something new or simply to spend more time playing their favourite sport or hobby. The MARS Milk Fund, runs until October 6 2013 and has five £300 awards to donate each week.
The fund is open to residents of, and clubs and organisations based in the UK and Republic of Ireland only. Applicants must be 13 years or over and only one application will be accepted per person, club or organisation.
For more information visit http://www.marsmilk.com
| | |
| --- | --- |
| Posted on October 1, 2013 at 8:30 AM | |
When a Chester community cheerleading team called out for a 'H' for help, local Peugeot dealership, Swansway, was only too happy to step in and donate £300 to the team.
The Deva Cheerleading Academy is a competitive squad – with members aged from seven upwards – and committee members were keen to raise money to help subsidise training gear, uniforms and competition entry fees.
The DCA Allstars learn to cheer, dance, jump and tumble with qualified coaches, before performing at showcase events and competitions. The girls also cheer for a number of local rugby, basketball and American football teams.
Andrew Wakelin, dealer principal at Swansway Chester, said: "As a dealership, we strongly believe in supporting local community groups and as the Deva Cheerleading Academy provides a fun way for young people to exercise, the squad was a natural fit for us.
"We wanted to help raise the profile of cheerleading in our local area, as it's not a traditional sport and can struggle for public funding – we hope our sponsorship will make a difference to the girls."
For more information, please contact Swansway Chester on 08436 588316, visit the dealership on Sealand Road or see http://www.swanswaychester.co.uk